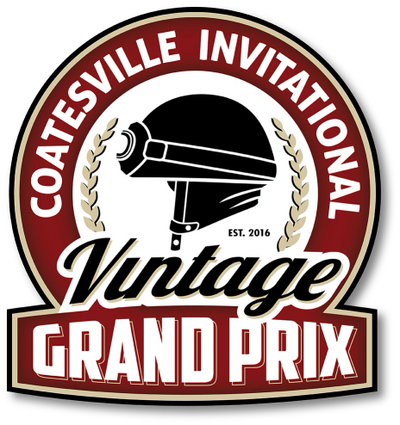 Grand Prix Registration Deadline Extended to August 25th!
Due to requests for more time, we have elected to extend the registration deadline to August 18th.
If you want to register for 2017 Coatesville Invitational Vintage Grand Prix, you now have more time to get your application and registration in! Don't miss the opportunity to be part of the fun and excitement, of this epic event.
Sponsorship Registration Deadline Extended to September 1st!
Vendor Registration Extended to September 11th
There are still many great opportunities for you to showcase your business to the many thousands who will attend this event. But time and space are running out. Those interested in becoming a vendor, must confirm by September 11th. Your check must accompany your registration by this date. Please call now! (484)787-6408
Vendor Contact Information:
Sarah Zaun at: sarah@allaboutevents.us,
or Bree Tomar at: bree@allaboutevents.us.